"The mission of our clinic is to provide the best quality of Traditional Chinese Medical Health Care for our patients."
Legacy Oriental Medical Center has been running its' practices in Las Vegas since 1995, and for all these years, we have managed to keep up the quality necessary to demonstrate our practice. We have shown integrity and knowledge in the way we help and perform our duties. We only use the cleanest needles possible (we never reuse) and each room is carefully cleaned before and after each patient. Our staff is both willing to help and answer any questions you may have about Oriental Medicine. It is our policy to give only the highest amount of attention and care to each and every patient that comes to our office. Our clinic has helped out hundreds of patients from those suffering body pains and aches to those with insomnia, anxiety, and stress. Many patients find that acupuncture and acupressure has helped them in ways that drugs could not.
In our office, we provide acupuncture treatments, tuina, acupressure, cupping, and many more. For information on each of these, feel free to give us a call at (702)898-7899 or (702)596-9127 or click the above links at the top of the page. We look forward to working with you every step of the way to a healthy and successful life.
Our staff speaks both English and Chinese (mandarin and cantonese)!
Our clinic helps with relaxation but that isn't the only thing! What many people don't know is that Traditional Chinese Medicine can also help with many other things such as...
Chemotherapy

-induced nausea and vomiting

Depression/Anxiety

Fibromyalgia

Headaches and Migraines

Labor Pain

Neck, Shoulder, Back, Low Back, Tennis elbow, Knee, and Foot Pain

Female Problems

Anti-Aging

Work and Sport Injuries
Auto-Accidents
Stress Related Health Problems
Sciatica
Insomnia
Digestion Problems
Constipation/Diarrhea
Chronic Fatigue
Skin Problems

Osteoarthritis

Dental Pain

Bell's Palsy
...and much more!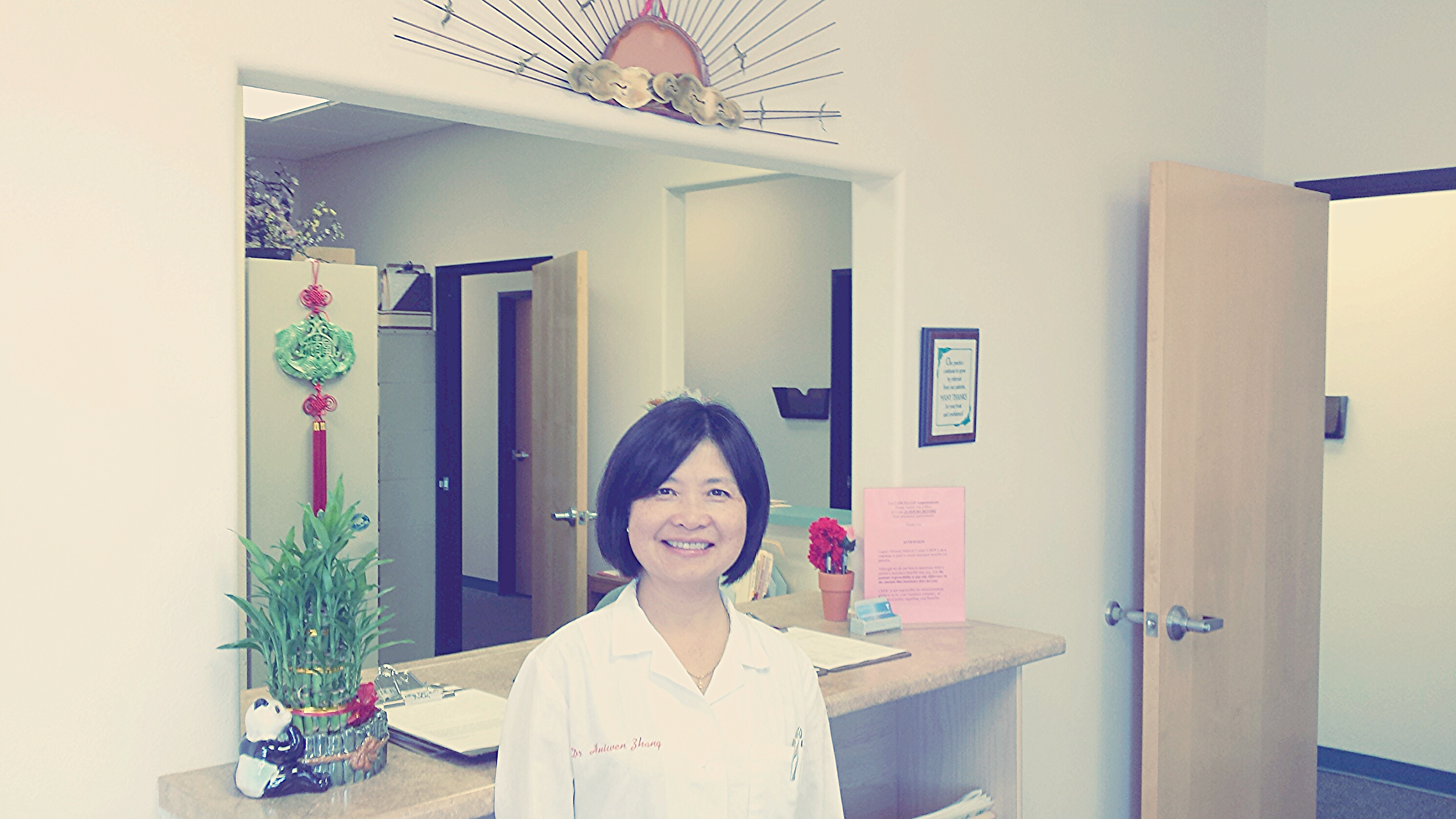 About the Doctor
Dr. Huiwen Zhang, O.M.D.
Dr. Huiwen Zhang graduated from Guangzhou University of TCM (Traditional Chinese Medicine-- 5 year program) and has six years of physician experience with Shantou City Central Hospital. In Oriental Medicine, she has had over 30 years of experience. Dr. Zhang's been successfully running her own business in Oriental Medicine in Las Vegas, Nevada since 1995 and is continuing to provide the best treatments she can to this day. She has helped hundreds of patients resolve their problems through all natural means so that they no longer rely on the usage of pain killers and synthetic drugs.
Don't see what you want on here? Give us a call at
(702)898-7899 or (702)596-9127

and we'll help answer all your questions!
Phone:702-898-7899 or 702-596-9127
Fax: 702-898-7898
Email: legacyomc@embarqmail.com
Location: 9163 West Flamingo Road Suite#110
Las Vegas, Nevada 89147