Welcome To Legacy Oriental Medical Center
"The mission of our clinic is to provide the best quality of Traditional Chinese Medical Health Care for our patients."
For a long time, Chinese Medicine has been used as an all-natural way to help heal people. Eastern medicine prioritizes bringing harmony to the body, and unlike Western medicine, doesn't utilize pain-killers and other synthetic drugs. That's why many people prefer the practice of Chinese medicine. Our office is still fulfilling our dream of bringing back an ancient practice that has been used through many generations. For more information on what services we have feel free to contact us at (702)898-7899 or (702)596-9127. If you would like to learn more about us and our history, click here.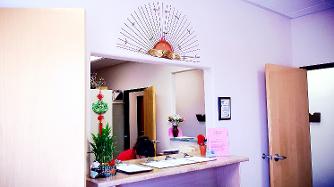 We ONLY use disposable needles!
We accept all sorts of insurances including:
-UMR (Venetian/MGM/Palazzo)
-Culinary
-Teacher's Health Trust
-Sierra Health and Life (Wynn)
-Anthem Blue Cross Blue Shield
-Sierra Nevada Administrators (Cirque Du Soleil)
-Loomis Company
-Cigna (Caesars Entertainment)
-Senior Dimensions
-Triwest (Military)
...and more! Give us a call or fill out this form if you have any questions and we'll help you verify your insurance.
Our Office hours are
Mondays, Wednesdays, and Fridays- 9:30 AM - 5:00 PM
Tuesdays, Thursdays, and Saturdays- 9:30 AM - 12:30PM
Sundays- Closed
Phone:702-898-7899 or 702-596-9127
Fax: 702-898-7898
Email: legacyomc@embarqmail.com
Location: 9163 West Flamingo Road Suite #110
Las Vegas, Nevada 89147